How Your Free Trial Works
---
Your free website trial is 60 days long, and broken into two 30-day periods.
30 Days to Build
You'll have 30 days to build your new site, with access to all of our nonprofit features. That way, you can make sure you like working with the tools (and us) before signing up.
30 Days to Showcase
You'll have another 30 days where your site is frozen, but you can show it off to your team and board. This is a great way to get others as excited about the project as you are!
Questions You May Be Asking…
Nope! We just need a bit of information like your email address and the name of your nonprofit. We'll use that to set up your site.
It usually takes less than a minute. We'll send you an email as soon as it's ready with details on how to log in and get started.
Definitely. In our eyes, testing out our support is just as important as testing out the software. We're hopefully going to be working together for a long time. We both need to know there's a good fit here.
We'll also send you guides, best practices and tips throughout your trial to help you get the most out of it.
Nope! You can always change to a new theme down the road, so don't let that get in your way at this point.
But we ask you only start one free trial at a time. This helps ensure there's enough space for other nonprofits to start their own trials.
If you need to change themes, let us know. We're happy to help.
After you pick your theme, our system will immediately create your trial site. You'll receive an email as soon as it's ready with login details.
We'll also connect you with resources on the best way to get started with your website.
Long story short, we'll guide you through the process of getting started. And we're happy to answer any questions that come up as you dive in!
After 30 days, your site is frozen in its current state. But you can still access it to show it off to others on your team.
Many nonprofits use this to convince a skeptical executive team or board to move forward with a website rebuild. Others use it to get their team excited or gather feedback.
If you sign up for any of our paid plans during your free trial, you can jump directly into your website project and keep right on working.
If we don't hear from you at the end of your free trial, we'll delete your website to free space up for new nonprofits to start trials of their own. If you need more time, we'll work with you to figure out what's possible.
Love the enthusiasm! But you'll need to upgrade to a paid plan before launching your new site for the world to see.
Our team helps with a bunch of the technical side of launching your new site. And most of your website's integrations with third-party tools will also happen after you upgrade.
Access to All Our Nonprofit Features
Features that are both beautiful and easy to use, designed specifically for the needs of nonprofits.
Donation System
Event System
Volunteer System

Flexible Form Builder
Page Writer

Easy Web Page Editor
Library System
Take the Guessing Out of Picking a WEbsite Partner
Start Your Free Website Trial
We believe you should get to test out the tools, ease of use and working style of your website partner before committing to anything.
No credit card required
Trusted by Hundreds of Nonprofits
---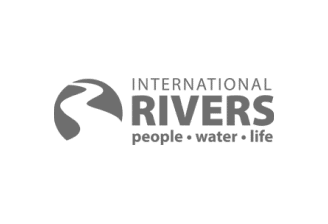 ---
Still Have Questions? Feel free to send your questions our way. We're happy to help out.